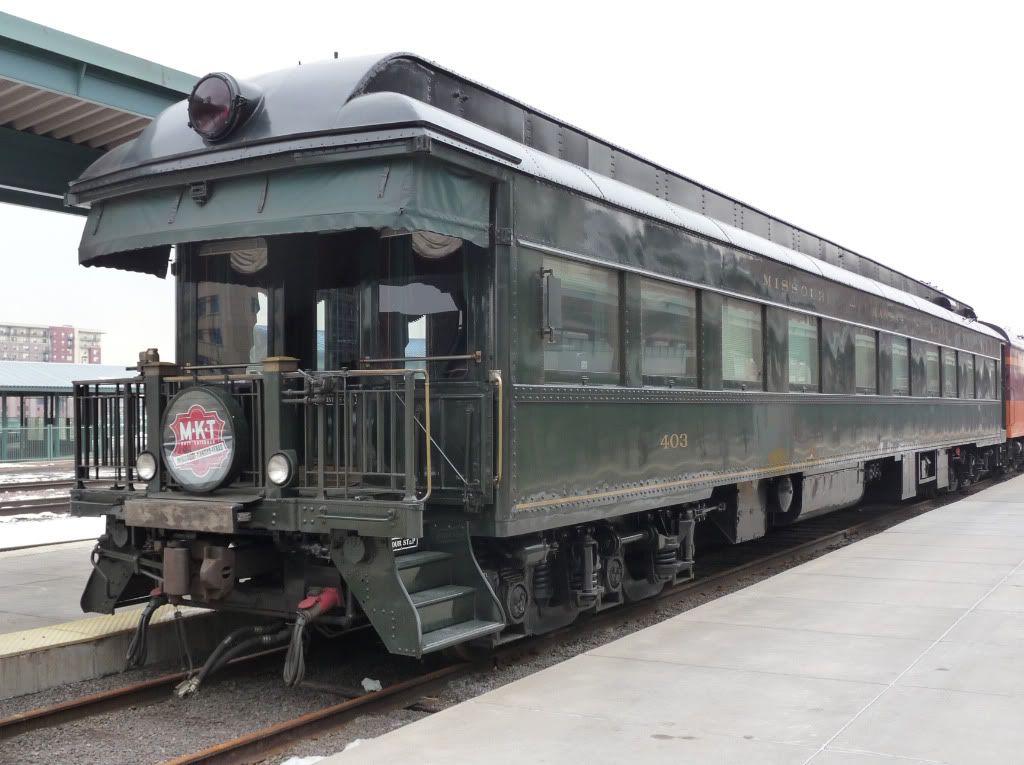 July 19th & July 26th, 2011
Depart Amtrak MSP Station on July 19th*
Depart Chicago Union Station on July 26th*
*all times are subject to that days train status and are not controled by the Friends
The Friends of the 261
are sending

its entire fleet of Amtrak certified cars
to Rock Island, IL for Train Festival 2011. To help with the cost of moving the
fleet and crew to Chicago for the festival, the Friends are selling individual
tickets to and from Chicago, with limited stops available at Winona and
Milwaukee.
You will be riding in style
as we move

SEVEN LUXURY RAIL CARS
to Chicago. Passengers will be able to roam from car-to-car, enjoying an
entire PRIVATE TRAIN. Due to flooding out West, Amtrak is running
short trains, allowing the Friends to move three more private cars than
our normal maximum of 4 (totaling 7). We will be offering food and
beverage service along the way, complimentary with your ticket purchase.
This is one rare occasion you do not want to miss!
Because this is a special move, stops are limited to Winona and Milwaukee.
The train will depart MSP at 8am on July 19th, please arrive

AT LEAST
15 minutes early

. It is scheduled to arrive in Chicago at approximately
3:55pm. On July 26th, the train is scheduled to depart 2:10pm and arrive
in MSP around 10:30pm.
$149.00 One way to Milwaukee/Chicago July 19th, 2011
$149.00 One way to Minneapolis July 26th, 2011
$289.00 Round Trip Milwaukee/Chicago July 19th-July 26th, 2011
For Tickets please call, RHMA at 651-765-9812 between 9am and 4pm
Railroading Heritage of Midwest America, Inc.
4322 Lake Point Court
Shoreview, Minnesota 55126
Simon Pielow Trainvangelist for Quality Rail Travel The Best Way to Travel on Earth